Choice Renovations Corp has just announced the addition of a trained team of workmen who specialize in both manufactured home repair and renovations. The team is highly experienced in making and building beautiful homes through home repairs and renovations.
From toilets to screen doors, drywall, tiles, and much more, the new team at Choice Renovations will take care of all of these manufactured home repair services.
At the Mobile Home Parts Store, the team at Choice Renovations can get any mobile home parts and supplies you need, including a brand-new mobile home, repairing an existing mobile home, or looking for parts. Anything you need to finish all of your projects.
Home repair and renovations:
To start your new project, the new workmen recommend looking at the outside of your home first and selecting one of their mobile home doors. These include; combination door units, sliding doors, and French doors. For larger projects, for example, renovating the entire exterior of your home, the team suggests Harbour Crest vinyl siding.
Choice Renovations Corp will also assist you with any functional parts you need for the inside of your homes, such as electrical supplies, outlets, switches, and breakers, and plumbing supplies -faucets, fixtures, and fittings. A significant advantage of choosing Choice Renovations is that they offer delivery on all these systems, for instance, mobile home bathtubs, a mobile home shower, and a mobile home furnace.
The team is extremely knowledgeable as well as highly trained, so consider hiring them for your home repair or home renovations today with the help of the Mobile Home Parts Store for mobile home supply and manufactured home parts.
Advice and assistance on your home repairs: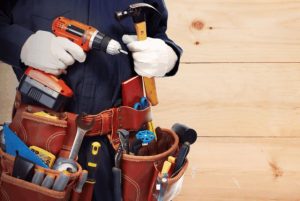 You will receive excellent service when you choose Choice Renovations, with over 30 years in the industry and, of course, the addition of a new team of skilled workmen, the Master Tradespeople alongside hard-working project managers. Your home renovation project will be completed to a high standard with no stress involved.
Choice Renovations Corp even lists 12 tips for the mobile home repair you can make to your mobile home if your capital is limited from the roof and ceiling repairs to fixing interior walls, checking the plumbing is working, and removing junk and thoroughly cleaning it.
However, the expert team at Choice Renovations can fix your broken fixtures or household items, saving you time and money. It's straightforward to get started today with your repairs or renovations, call the team and they will send out a house repair contractor. Even better, they offer fixed-price contracts for your home project.
More information:
With the announcement of the trained team of workmen specializing in manufactured home repair and renovation, this would be the perfect time to hire Choice Renovations Corp. They can get you any mobile home parts and any supplies you need to complete your project. Repairing an existing mobile home or renovating the exterior of your home, regardless of the job, Choice Renovations, and their expert team with help you.
Call them today on 386.267.4982 or send an email with your criteria to ales@choicerenovationscorp.com. Check out their site for more information at https://choicerenovationscorp.com and get a free estimation by filling out their online form.